The Espace VTT-FFC du lac de Paladru and Val d'Ainan is an ideal space for mountain biking: more than 350 km of maintained and marked trails, 21 circuits of all levels of difficulty with 4 starting points (Charavines , Paladru, Le Pin and Saint-Geoire-en-Valdaine) and a downhill slope!
We provide you with all the circuits to discover this space dedicated to mountain biking. Embed them on your gps, on your smartphone…. or print your roadbook from home! And we keep you informed of field news (works, temporary interruption, deviation, etc.) throughout the year.
The Espace VTT-FFC card is also available at the reception offices in Voiron and Charavines, as well as at the Natura Vélo mountain bike/cycle school in Charavines. To receive it by mail, you can also order the MTB card.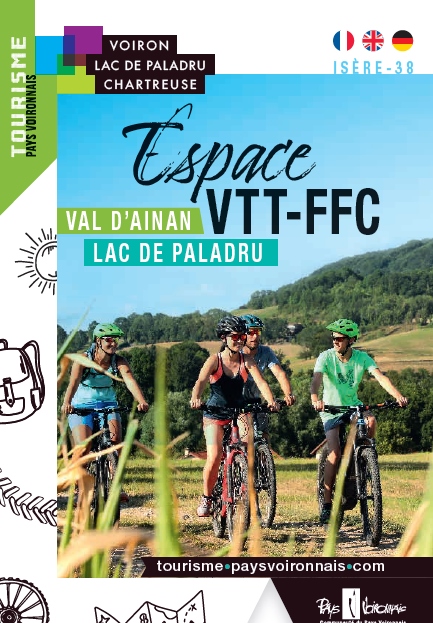 More information : a washing and inflation terminal is at your disposal in front of the Tourist Office in Charavines, next to the VTT-Cyclo Natura Vélo school. Inflation is free. For washing, tokens of 1 € are available at Natura Vélo or at the Tourist Office.