Are you sporty and a fan of voice guidance and experience sharing? Do you ever go out without your smartphone? These 2 partner apps are made for you!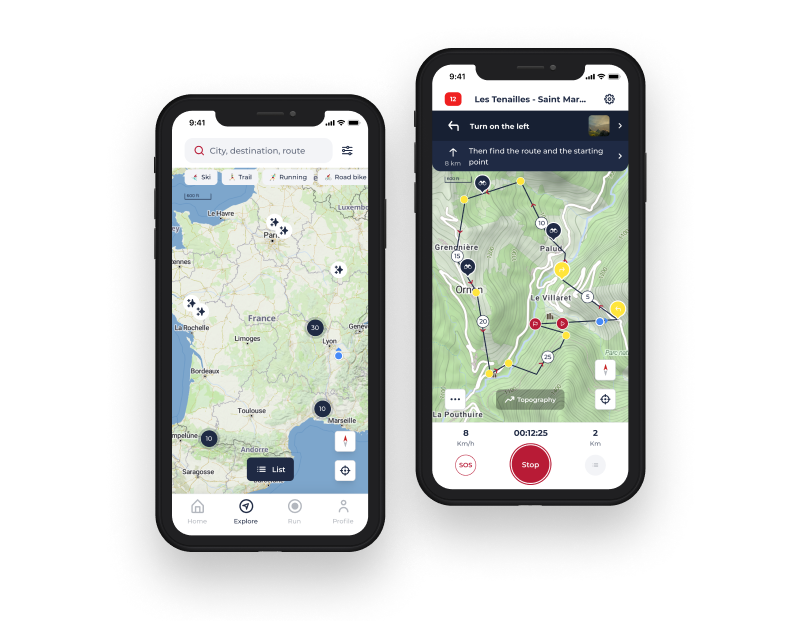 Download the app ON TRACK and let yourself be guided on the 14 Trail courses and the 21 mountain bike circuits of the Pays Voironnais!
Track and record your performance, take up challenges and share your tips with the ON PISTE community!
Live the experience of nature sports in Isère thanks to Isere Outdoor, also available as a mobile app. A wealth of information (routes, profiles, base maps, starting points, etc.) for all levels and all tastes!
orientation course to discover the heritage of Isère in a fun way,
free climbing guidebooks for the Crossey 1 site, …