Christmas is getting closer and will be here soon! Many of us are already looking for gift ideas to fill our baskets... What if this year you offered local products? It's easy by going to the Tourist Office, where the shop area has a wide choice of local products. To expand the possibilities, head to the aisles of the Christmas markets!
Shop for local products at the Tourist Office
Plus besoin de courir à droite, à gauche pour offrir des produits voironnais 😉 Vous trouverez dans notre boutique un large choix de produits : pour les gourmands (bières artisanales, biscuits salés ou sucrés, huile de noix, confitures, etc…) mais aussi des coussins et des plaids pour se dorloter, des objets en cuir pour le plaisir d'offrir (bracelets, porte-cartes, pochettes) ou encore des objets de décoration (affiches, bougies). Vous pouvez également faire composer des paniers avec vos produits préférés ! De quoi se faire plaisir ou faire plaisir avec du 100% local 🙂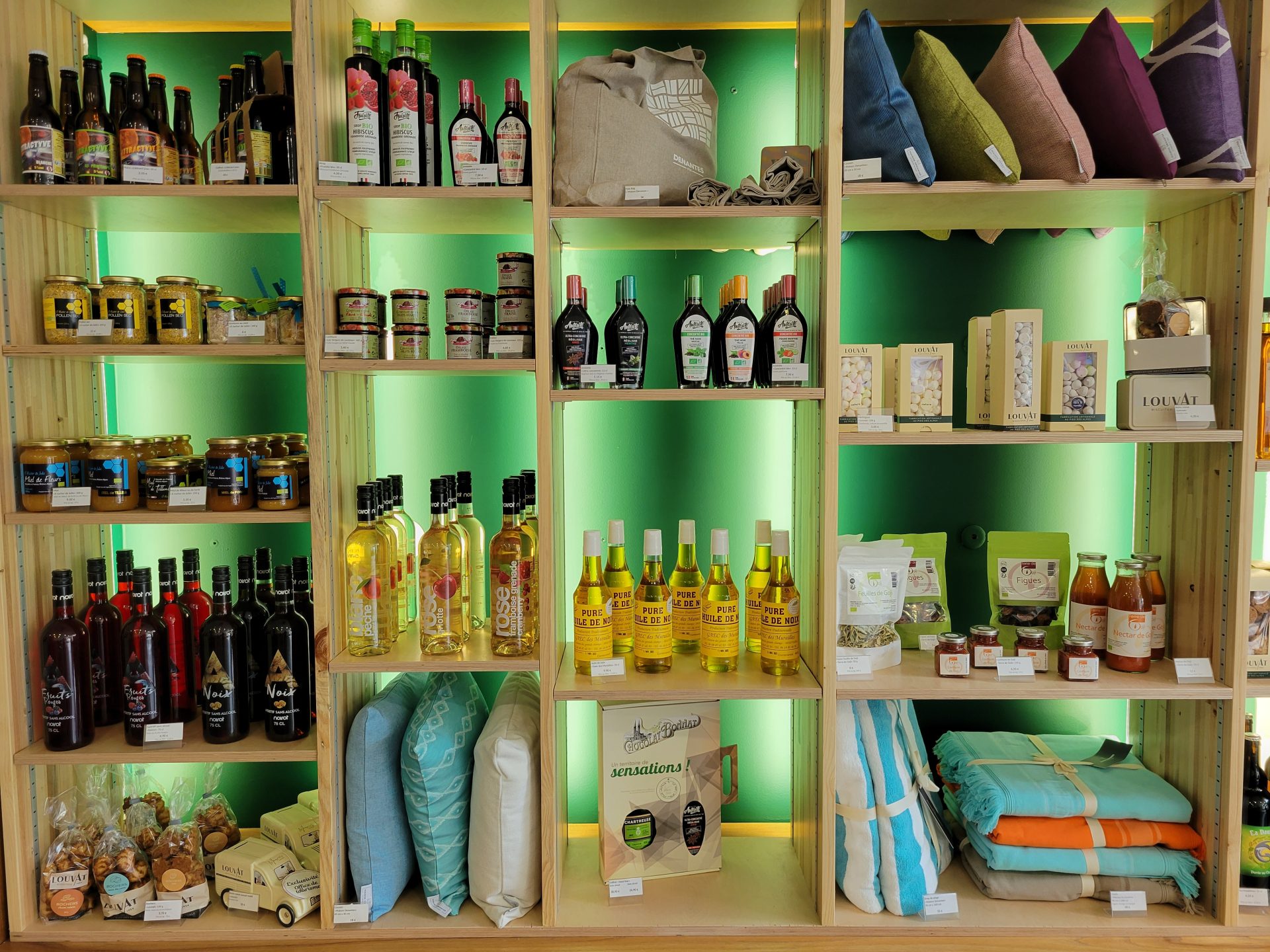 Christmas markets in Pays Voironnais
They are almost here! So so as not to miss the one near you or the one whose aisles you are used to treading, here is a first list. Indeed, this may expand as we receive information. Do not hesitate to consult the page "All events" filtered on the markets.
Notice to Christmas market organizers in Pays Voironnais, don't forget to let us know to declare 😉