The Voironnais country, a destination for business tourism!
Located in the heart of the Alps, close to the Grenoble region - 2nd research center after Paris -, the Pays Voironnais is very well served by a dense and efficient network which makes it a dynamic economic center and a space conducive to work and reflection.
The proof ? More than 8 establishments, SMEs or major clients, chose it to set up and develop there while offering a privileged living environment to their employees.
A living environment that becomes a real asset when it comes to organizing a seminar, an incentive or any other corporate event ...
Fully equipped meeting rooms, diversity of catering offers, wide choice of accommodation and a wide variety of leisure activities. And, for those short on time, there are also remarkable places with an all-inclusive offer
Are you still hesitating? We offer you an overview of a studious day in Voiron (45 participants + 5 organizers and speakers)
09:30 am Welcome coffee for participants
"Coffee" welcome for participants at the Kyriad Hotel
10:00 am / Studious morning in a welcoming room, equipped with a projection system and videoconference, offering a framework conducive to brainstorming!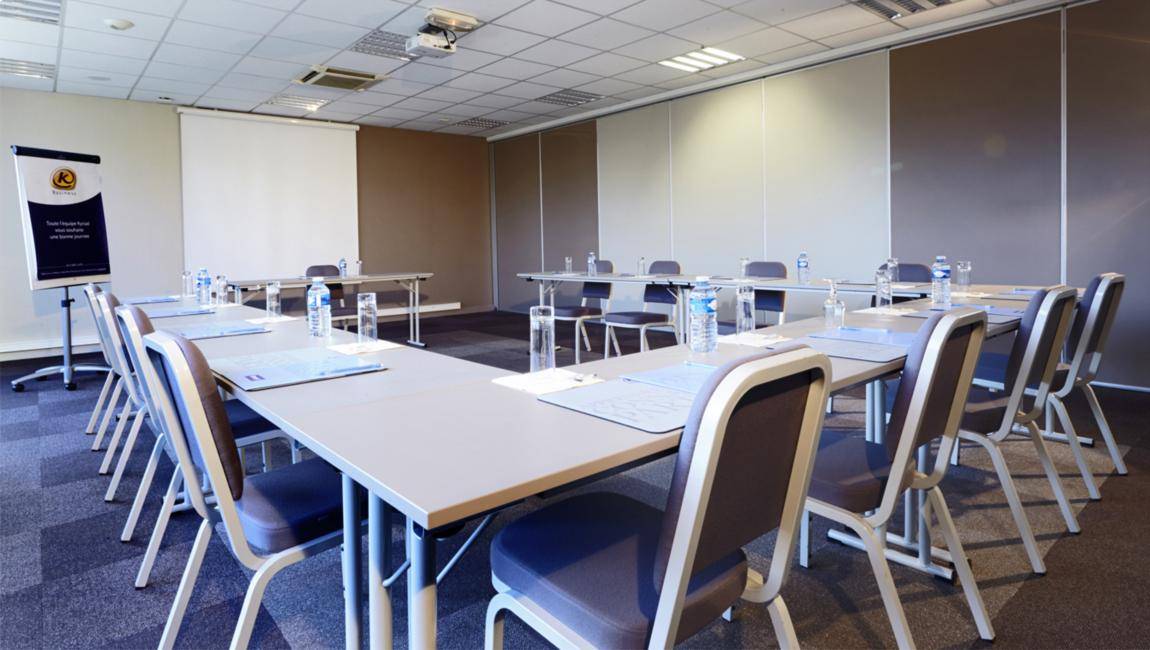 13:00 p.m. / Business lunch to extend discussions at the Best Western restaurant
Less than 5 minutes by car, chef Nicolas Degreze offers balanced and revisited cuisine between gourmet and light flavors served in a modern setting.
14:00 p.m. Team cohesion afternoon
Incentive at Parc Aventure de la Brunerie to test team cohesion with Mem'connexion! Group communication, listening, information sharing, trust in others and a sense of direction will be essential to the success of this adventure.
17:00 p.m. / Return to the hotel and debrief of the day in the dining room
Team building evaluation!